Pack News
Pack News
What is happening and where...
Subscribe to posts
Hello Friends of Scouting! We have officially ended our Pack's FOS online campaign through GoFundMe.com and we would like to say thank you, to all of our family and friends for their support! If you have not had a chance to donate yet, you can still contribute! Parents, if you are able to donate and have not yet done so, please contact Marcus Rivera and he can get you a donation form. Remember, your contributions are 100% tax deductible. Alternatively, if you would like to donate online, please visit the website located
here
. God bless you and thank you for your support.
It's Camp Card Sales time again! Parents, please don't look past this great opportunity to advance the cause of Scouting and to help fund our Pack's attendance to Summer Camp this year! If you haven't done so already, please contact our Pack Chairperson (Maria) and register to sell some cards. If your Scout sells at least 25 cards, he is eligible to receive a prize! The more cards they sell, the better the prize they will receive! Let's have fun and raise some money for our boys!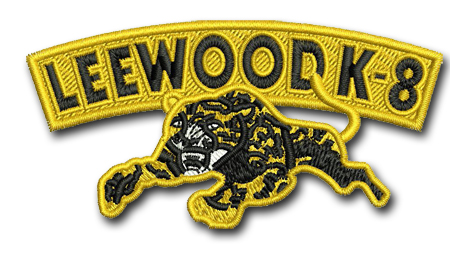 Scouts, this Saturday is our annual Family Fun Fair at Leewood K-8 Center. Some of our Scouter parents will be volunteering to cook BBQ for the masses that day. We appreciate your efforts and Scouting spirit and look forward to seeing you all at the event!
Great news! After lots of research and feedback from different Packs across the nation, the BSA has decided that the program delivery model for the Cub Scouts needed to be modified. This will allow our leaders to deliver a more successful program to our boys, more efficiently and effectively. For more information about the changes, please visit
the Scouting.org Program Updates page.
Calling all parents!!! We need your help. Our committee is looking to fill the position of Bear Den leader and also for parents that would like a more active role with assisting and planning events for the Scouts. Additionally, we are also looking for people who want to help the District and volunteer for a Unit Commissioner position. If you are interested, please contact our Cubmaster or Assistant Cubmaster. Thank You for all you do for Scouting!
This year our pack held its first ever, Raingutter Regatta! All of our Scouts put lots of effort into building their sailboats. We had many Scouts who did very well. Our Raingutter Regatta First Place winner is Michael Pita from the Tiger Den. Congratulations! We want to wish all Scouts and parents the best, as they all did their best. Be proud of our Scouts. They are all Champs!
Last year, the BSA made several enhancements to the Cub Scout program.
Click Here
to find out more about the changes that were implemented to the program. Our Pack Committee is always an email away in case you have any questions.
This month, the district is offering a special event for Tiger Den leaders and their Tiger Scouts & Tiger Adult Partners. It's called, "The Tiger Tumble-In". Join us for a morning of family fun and games, while learning more about the Tiger Program. The cost is $3.00 per Tiger Partner and includes event registration and patch.
Your son must be a registered Scout in order to attend.
The event is being held On Sat. Sept. 24th, at The Sunset Church of Christ, located in Kendall on SW 72nd street and 120 Avenue. Please reach out to us if you are interested in attending the event, so we can guide you through the registration process. We look forward to seeing you and your family there!
You will notice some changes in the way we go about Pack business over the next several months and we are pretty sure they will be changes for the better! Our hope is that you can (eventually) rely on the website as your main source of information about our Scouting program. 
In the near future, our leaders will learn to post stories and update their calendars and some other nifty tricks to keep everyone at the top of their game. Please give them some leeway as the changes go into effect and everything starts smoothing out. It will be a little bit of a hike before we reach the summit, but we will get there!
We think you are going to like the changes. This website is already packed with features so be on the lookout for more to come. 
If you'd like to contribute, let us know! We can always use the help. You can start out by reviewing the "Strong Leaders" section of our site. We are looking forward to another great year of Scouting! Thank you for your support!