Pack News
Pack News
What is happening and where...
Subscribe to posts
We are happy to say that turn out for Join Scouting Night was a success.  Recruitment was much better than we expected.

A big THANK YOU to Mr. Cody Loucks.  I don't know how you pitched it, but please share your secret with us.

Congratulation are in order for the following members of Pack 615 for steppin up to plate.
Mrs. Pinito Galvez is the new Assistant Cub Master and an assistant Den Leader for the Bears.
Mr. Kaheil Whittaker will be the new Wolf Den Leader.
A big welcome to our new Tiger leader, Mr. Mark Spanioli.
Hello and welcome to Pack 615,
It is a great pleasure to have you all join our Pack Family.  I am looking forward to working with our Den Leaders and Parents to help the new Scouts pave their path in scouting.  My hope is that you find the BSA program very rewarding.  If you have any questions regarding anything; feel free to contact your Den Leaders, Assistant Cubmaster, or myself.

As such, I encourage all parents to participate with their child in the program.  The program runs very well when the parents are involved. If you have any suggestion for activities (I.e.  Facility tours), please do not hesitate to inform the committee (leaders).  
Thank you for giving the Boy Scouts of America the opportunity to teach the Scouts some very valuable life lessons.
--

We did it! This year, our pack earned the Summertime Pack Award for holding an all-year-round program and keeping ourselves active during the summer. our Scouts had a great time at Zoo Miami in June, where they were able to see the new Mission Everglades exhibit. In July, a Movie Night watching Disney Pixar's "UP" and in August, we paid a visit to Coopertown Air-boats, where the boys got a chance to ride an air-boat through Everglades National Park, hold an Alligator and bear witness to several different animals & reptiles in their natural habitat. Thanks to all those that participated in our summertime activities and most of all, a special thanks to our parents for coordinating the events and making the time to participate. We could not have done it without you!
Congratulations to all of our Scouts, parents and Scout Leaders! Our pack has been awarded Gold Status in the Journey To Excellence program!  Scouting's 
Journey to Excellence
 is the BSA's planning, performance, and recognition program designed to encourage and reward the success of our units, districts and councils. It is meant to encourage excellence in providing a quality program at all levels of the BSA.Thank you to all the parents and leaders that made this possible.Your efforts have not gone unnoticed and our boys appreciate it!
This year, our pack is striving to be active during the summer, which is a break away from the traditional break that has been in the past. Please keep a close eye on the calendar to learn more about what our pack is doing next month in August. Last month, we visited Zoo Miami and the Scouts had a great time exploring the zoo and playing in the water park! We are looking forward to more exploring and adventures!
Hello Friends of Scouting! We have officially ended our Pack's FOS online campaign through GoFundMe.com and we would like to say thank you, to all of our family and friends for their support! If you have not had a chance to donate yet, you can still contribute! Parents, if you are able to donate and have not yet done so, please contact Marcus Rivera and he can get you a donation form. Remember, your contributions are 100% tax deductible. Alternatively, if you would like to donate online, please visit the website located
here
. God bless you and thank you for your support.
It's Camp Card Sales time again! Parents, please don't look past this great opportunity to advance the cause of Scouting and to help fund our Pack's attendance to Summer Camp this year! If you haven't done so already, please contact our Pack Chairperson (Maria) and register to sell some cards. If your Scout sells at least 25 cards, he is eligible to receive a prize! The more cards they sell, the better the prize they will receive! Let's have fun and raise some money for our boys!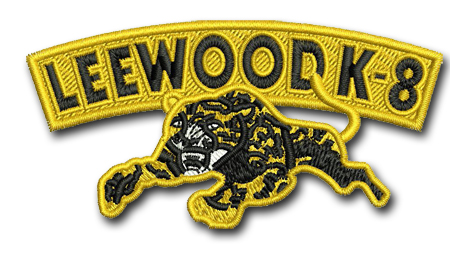 Scouts, this Saturday is our annual Family Fun Fair at Leewood K-8 Center. Some of our Scouter parents will be volunteering to cook BBQ for the masses that day. We appreciate your efforts and Scouting spirit and look forward to seeing you all at the event!
Great news! After lots of research and feedback from different Packs across the nation, the BSA has decided that the program delivery model for the Cub Scouts needed to be modified. This will allow our leaders to deliver a more successful program to our boys, more efficiently and effectively. For more information about the changes, please visit
the Scouting.org Program Updates page.