Pack Newsfeed
Pack Newsfeed
What is happening and where...
Subscribe to posts
For those of you whose Scouts have not yet attended the District Shooting Sports event, you have a second chance to do so over the next two months. Please go to our Activities and
Events page
for more information.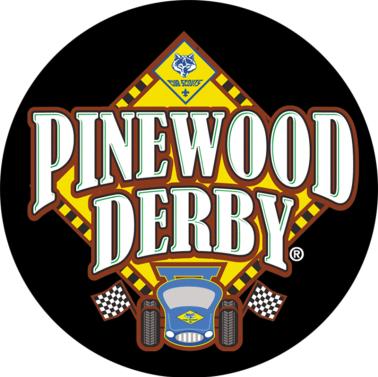 Our annual
Pinewood Derby
Race is around the corner and will be here before you know it! Make sure you are working with your child on their car and that they are ready for race day. If this is your first time, you are in luck. We have seasoned Scouters that have experience with this for the last decade! Please reach out to your Den Leader for assistance. Check our
Official Pinewood Derby page
 for the date and time, race rules and car building tips and make sure you mark your calendar.
We are undergoing a refresh of our website. You will notice some changes to the way things are formatted and structured. Please take some time to acclimate yourselves with the changes. If you have any feedback, please email the Webmaster! Feedback is a gift ;-)
Thank you to Alex Pagola for stepping up as Assistant Den Leader for the Wolf Den!
Cheers to Mr. Ruben Padron and Mr. Mark Spanioli for stepping up as Cubmaster and Assistant Cubmaster respectively.  It's gonna be a great year!

We are excited to announce that our Pack will be accepting girls and boys as Scouts. Please come to Leewood K-8 Center on Sep 12, at 7pm. You will meet our leadership, learn about the program while Troop 10 graciously helps our Pack grow.
We are happy to say that turn out for Join Scouting Night was a success.  Recruitment was much better than we expected.

A big THANK YOU to Mr. Cody Loucks.  I don't know how you pitched it, but please share your secret with us.

Congratulation are in order for the following members of Pack 615 for steppin up to plate.
Mrs. Pinito Galvez is the new Assistant Cub Master and an assistant Den Leader for the Bears.
Mr. Kaheil Whittaker will be the new Wolf Den Leader.
A big welcome to our new Tiger leader, Mr. Mark Spanioli.
Hello and welcome to Pack 615,
It is a great pleasure to have you all join our Pack Family.  I am looking forward to working with our Den Leaders and Parents to help the new Scouts pave their path in scouting.  My hope is that you find the BSA program very rewarding.  If you have any questions regarding anything; feel free to contact your Den Leaders, Assistant Cubmaster, or myself.

As such, I encourage all parents to participate with their child in the program.  The program runs very well when the parents are involved. If you have any suggestion for activities (I.e.  Facility tours), please do not hesitate to inform the committee (leaders).  
Thank you for giving the Boy Scouts of America the opportunity to teach the Scouts some very valuable life lessons.
--

We did it again!!! This year, our pack earned the Summertime Pack Award for holding an all-year-round program and keeping ourselves active during the summer. our Scouts had a great time watching  Star War's Solo in June, where they were able to enjoy the movies. In July, a picnic and a den flag activity at John Pennekamp Coral Reef State Park. In August we got together at Bird Bowl, where the Scouts (and grown-ups) got a chance to bowl. Thanks to all those that participated in our summertime activities and most of all, a special thanks to our parents for coordinating the events and making the time to participate. We could not have done it without you!